About the band-
Rush The Growler is a folk band based in Buffalo, New York. The band consists of the duo of Matt Englert on guitar and Scott Frank on mandolin and banjo. They also perform as a trio when joined by percussionist Brian Seibel. Rush The Growler has been together since 2010 and has performed all over western New York.
The band's repertoire includes American, Irish, Scottish, and even German folk songs, along with a growing list of original material. The band's motto is "Meaningful songs in the folk traditions," and the group's members value the stories that are told by each of the songs that they play.
Rush the Growler's selection of folk music fits many settings— from pubs to front porches, from farmers markets to music festivals. The band has performed at pubs and festivals across Western New York, including the Buffalo Irish Festival, the Niagara Celtic Festival, the German-American Heritage Festival, the Buffalo Irish Center, and Old Fort Niagara.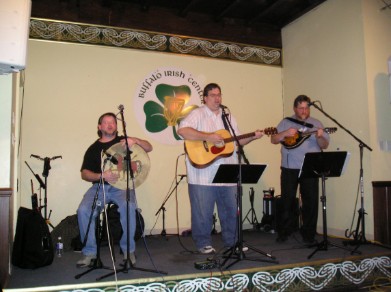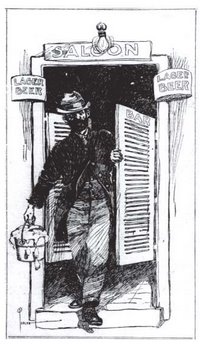 "Rushing the Growler"-
The name of the band comes from the glory days of Buffalo's history, back when there was supposed to be a tavern or a pub on every corner. The original "growlers" were buckets that you could have filled with beer in order to take it home with you. Back in the days before bottles and cans, if you were having a party at home and ran low on libations, you might "rush the growler" and send the kids out to pick up some more.
If you get to see us in person, we'd like you to feel like you're at one of our parties. Pull up a chair. Sing along. We'll rush the growler.