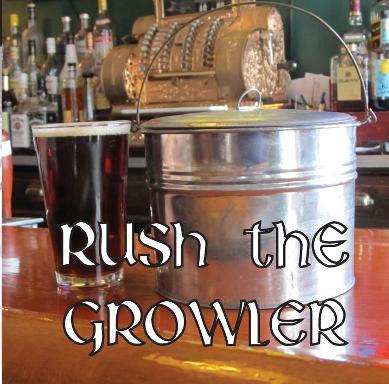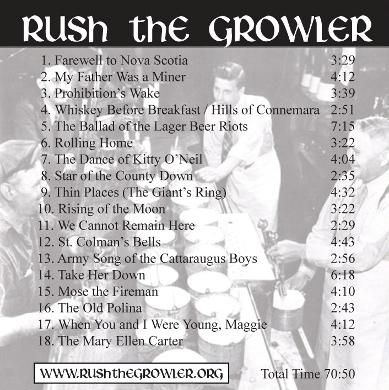 New for 2014:
Our new CD, featuring 18 of your favorite Growler songs!
Farewell to Nova Scotia
My Father Was a Miner
Prohibition's Wake *
Whiskey Before Breakfast / Hills of Connemara
The Ballad of the Lager Beer Riots *
Rolling Home
The Dance of Kitty O'Neil *
Star of the County Down
Thin Places (The Giant's Ring) *
Rising of the Moon
We Cannot Remain Here
St. Colman's Bells *
Army Song of the Cattaraugus Boys
Take Her Down *
Mose the Fireman *
The Old Polina
When You and I Were Young, Maggie
The Mary Ellen Carter
( * = Growler original songs, written by us!)
The "Rush the Growler" CD costs $15 online, including tax and shipping.
To pay the "old fashioned" way, send a check or money order for $15.00 payable to Scott Frank, to:
37 Danielle Drive, Cheektowaga, N.Y. 14227.
Remember to include your mailing address and allow a reasonable time for shipping.
... or better yet, come see us in person! We'd love to see you!