The CD That Never Was-
"A Non-Classical Style" by Rush the Growler
Back around 2008 or so, I already had a great idea for a band name- :"Rush the Growler." But at that point, all I had was the name and an idea of what I'd like to play. I made a MySpace page for the band, just so no one could take the name, and imagined what our first album might include. I designed a cover and made a list of the songs that would have appeared on it.
When the real band came together, our first real-life CD included some of the songs that were on my imagined one, but not all of them. Now that I've got some time on my hands, I thought I'd recreate what that CD would have been like-- the CD that never was, as it might have been. It's called, "A Non-Classical Style."
-Scott
April 2020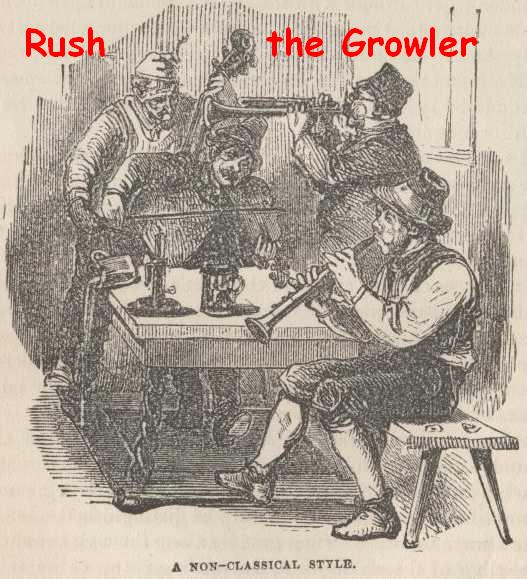 "A Non-Classical Style" by Rush the Growler
1. Farewell to Nova Scotia
2. The Mermaid
3. Star of the County Down
4. The Lorelei
5. Daisy A Day
6. Bill Jones General Store
7. Hills of Connemara
8. Mrs. McGrath
9. Minstrel Boy
10. Roddy McCorley
11. Morgenroth
12. Flight of Earls (WNY version)
13. Mary Ellen Carter
Bonus Tracks (not on my original list, but could have been):
1. Leaving of Liverpool
2. Class of '57
More to come. Check back soon!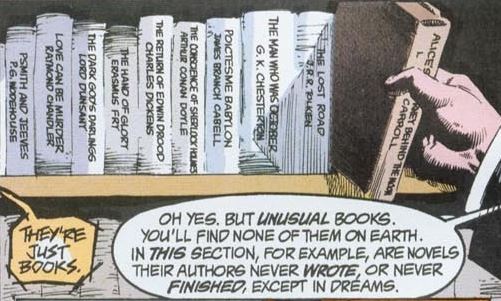 In Neil Gaiman's graphic novel series, The Sandman, The Library of Dream contains all the books that were dreamed but never written. If there's a music section of the library (and there must be), then up until now this CD has been stored there. Now I'm trying to check it out.